Meghan Markle deelt blik achter de schermen van kledinglijn voor het goede doel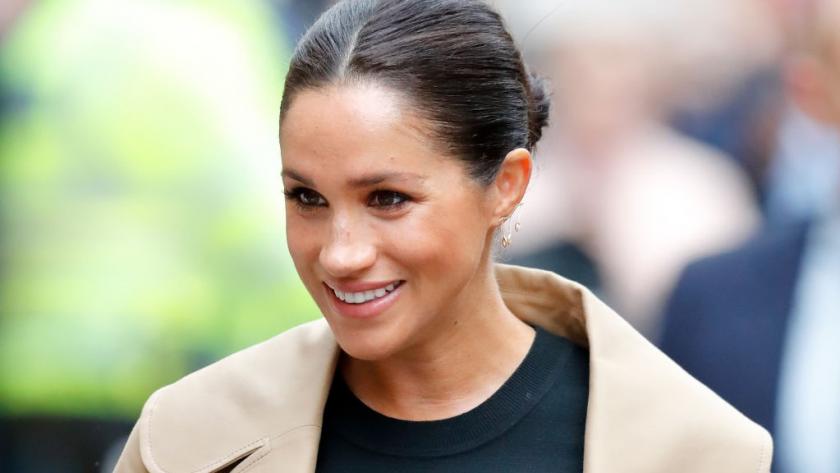 Meghan Markle, de vrouw van de Britse prins Harry, heeft tijdens haar zwangerschap van zoontje Archie niet stilgezeten. De hertogin ontwierp namelijk een kledinglijn voor Smart Works, een goed doel dat haar nauw aan het hart ligt.
Smart Works
Smart Works is een organisatie die kwetsbare vrouwen op de arbeidsmarkt aan een job helpt. Door middel van coaching en de juiste solliciatiekleding, staan ze sterk en vol zelfvertrouwen in hun schoenen.
Tijdens een bezoek aan de stichting zag Meghan dat de kleding die er gratis wordt aangeboden niet altijd ideaal is. Daarom brengt ze, samen met een aantal bevriende ontwerpers en kledingwinkels, een lijn uit die daarvoor wél geschikt is. De hertogin zal erover uitweiden in het septembernummer van de Britse Vogue, waarvan ze gasthoofdredactrice is.
Klassieke kledinglijn
De kledinglijn komt uit in de herfst en zal bestaan uit een aantal klassieke kledingstukken, zoals zwarte jurken, mouwloze vesten en leren tassen. Voor elk kledingstuk dat verkocht wordt in september, gaat hetzelfde item naar Smart Works.
Meghan deelde alvast een blik achter de schermen van de fotoshoot voor de kledinglijn. Kijk je mee?
#SussexRoyal have posted a behind the scenes preview of the recent promotional shoot for Duchess Meghan's upcoming @SmartWorksHQ capsule collection (in partnership with @jlandpartners, @InsideJigsaw, @mishanonoo and @marksandspencer). More details coming soon! pic.twitter.com/U2mWnA2rAF

— Omid Scobie (@scobie) August 21, 2019
Coverbeeld: Getty Images
Meer over Meghan Markle:
Volg ons op Facebook, Instagram, Pinterest en schrijf je in op onze nieuwsbrief om op de hoogte te blijven van alle nieuwtjes!
Lees verder na de reclame
Het volgende Libelle-artikel is echt even het wachten waard :)